Neuzeller Kloster-Bräu
Every beer an original
The history of the monastery brewery is closely linked to that of Neuzelle Monastery. Thanks are due to the monks who began the art of brewing beer as early as 1416 and have made it a German cultural asset over the centuries.
Even today, the art of craft beer brewing cultivated by the monastic brothers is continued here in a way that preserves tradition and is in keeping with the times.
As a beer specialty manufactory entirely in the spirit of the monastic tradition, today's secular monastery brewers use natural raw materials and a great deal of ingenuity to produce innovative and distinctive beer specialties with a unique character.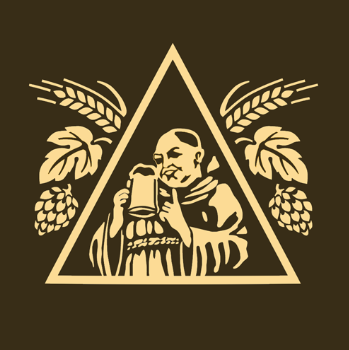 ---

---
"Schwarzer Abt" (Black Abbot)
3.9% alcohol
The deep dark black beer with creamy foam has a mysterious aura - a myth for centuries. A taste explosion with the full variety of roasted and malty flavors.

---

---
"Imperial Porter"
8.1% alcohol
A jet-black stout with a penetrating deep black hue - a unique, delicious challenge. A strong spicy taste, with each sip a spicy firework of roasted and malt flavors.

---

---
"Radler Fritz"
2.4% alcohol
An original Potsdamer - a fruity mix of raspberry-cherry lemonade and Neuzeller Pils. With its reddish color and rosy foam crown an absolutely unique beer. The development of the Pils taste joins the refreshing cherry-raspberry note. A gentle, full-bodied beer note stands out in the finish.

---

---
"Anti Aging Bier"
4.8% alcohol
The first beer for body, mind and soul A beer that impresses with its successful dark color, combined with a flower that blooms in full splendor when poured. A dark beer with light pleasure and malty flavor, invigorates every fiber of the body.

---

---
"Original Bade Bier"
5.2% alcohol
The lifestyle food and cosmetic. Beer has a long tradition as a beauty product, now this current hype is surprising. Previously a luxury food and full dark beer, our bath beer is developing more and more into a real lifestyle product in the cosmetic field. Not only as a bath additive, but as a hair care product that is supposed to counteract hair loss.

---

---
"Bière du Gourmet"
0.75 l - 5.2% alcohol
Beer pleasure in the exclusive champagne bottle. The golden color and the dreamlike foam crown stand out when pouring. Noble hop notes and finest brewing malt aromas caress the palate. A dream for all discerning connoisseurs.